Oral Surgery - Falls Church, VA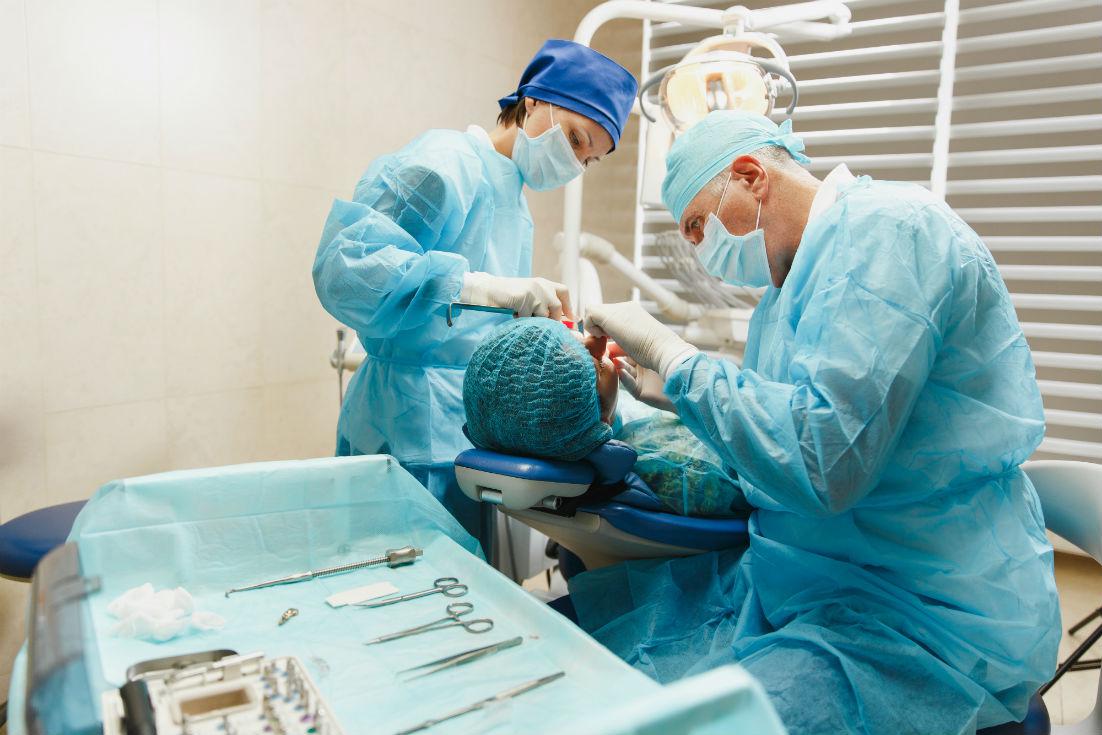 In some situations, oral surgery is necessary to ensure proper oral health in the long term. While our goal is always to preserve your natural teeth, bone, and oral tissues, sometimes surgery is the best option.
If you need oral surgery services in Falls Church, you are in good hands at our Falls Church dental office. Our experienced team of dentists use their years of experience to deliver you the results you deserve. We always weigh every option before making the decision to pursue surgical intervention, so we make sure to do what's best for you and your health.
Oral and maxillofacial surgery is the treatment of problems affecting the mouth, teeth, gums, jaws and related facial structures. Procedures are often performed on patients with skeletal and dental irregularities that occur as a result of congenital defects, injury, disease or other factors. Maxillofacial surgery is also performed to treat patients with oral cancer and jaw cysts.
Patients with these conditions may have an abnormal or unbalanced facial appearance, and may have difficulty chewing, swallowing or speaking. The goal of oral and maxillofacial surgery is to treat the problem while achieving the most aesthetically pleasing result possible.
Learn More About Our Falls Church Oral Surgery Services
Has it been a while since you've last seen a dental professional? Maybe you need to consult a dentist on that toothache you've been putting it off. Or maybe you're in need of oral surgery. Whatever it is, our skilled team at American Family Dental Care has got you covered! Check out our special offers to learn more about how we can help you. Then, give us a call at (703) 533-7285 or contact us online to schedule an appointment today!